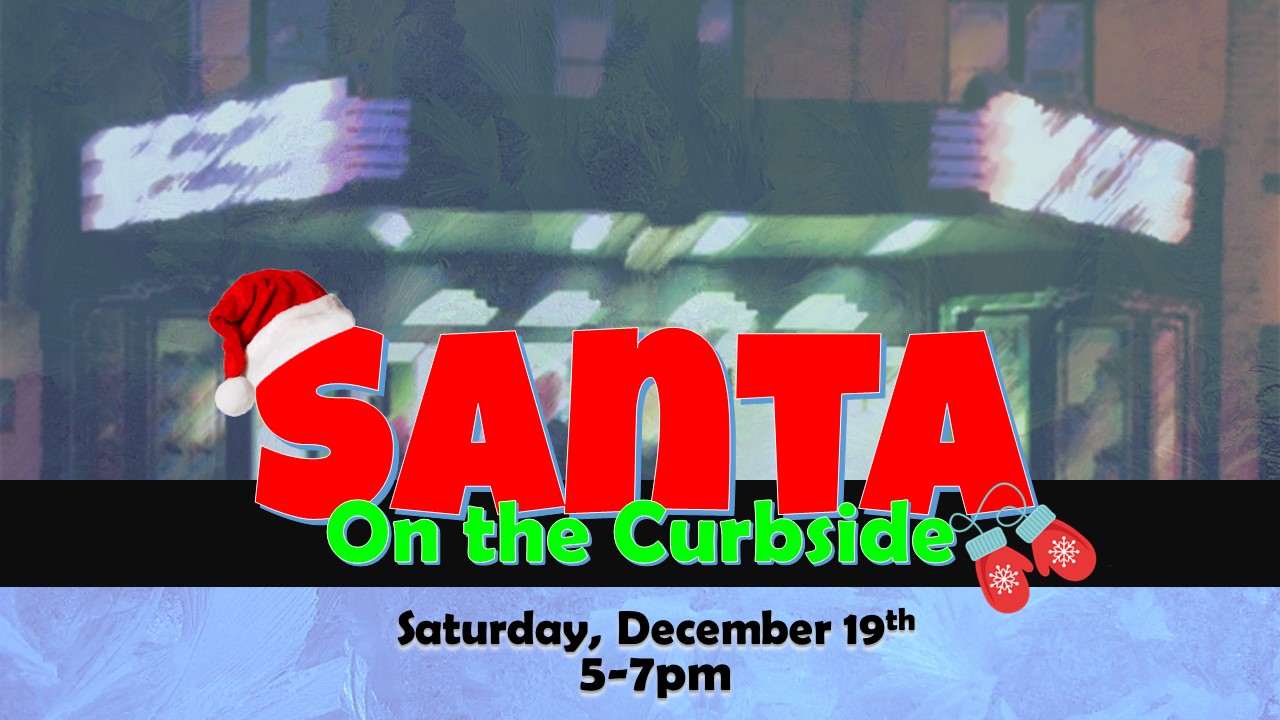 Join us for a visit from Santa on Saturday, December 19th from 5-7 on the curbside.  During curbside popcorn Santa will be receiving visitors underneath the theater marquee.  Dress Warm!  The first 100 children will receive a bag of treats from Santa sponsored by the Stanley Chamber of Commerce.

In partnership with Martino's Pizza Place
You can buy discounted movie tickets at Martino's when you have supper for $1 off each ticket.
Stanley Theater 

Punch Card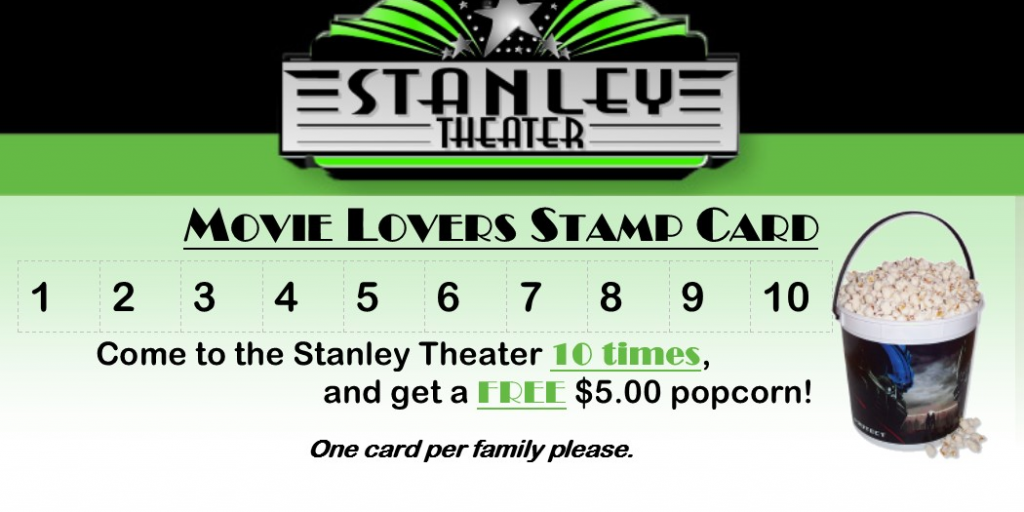 One punch per family per visit

After you visit the theater 10 times, you are rewarded with a free large popcorn!