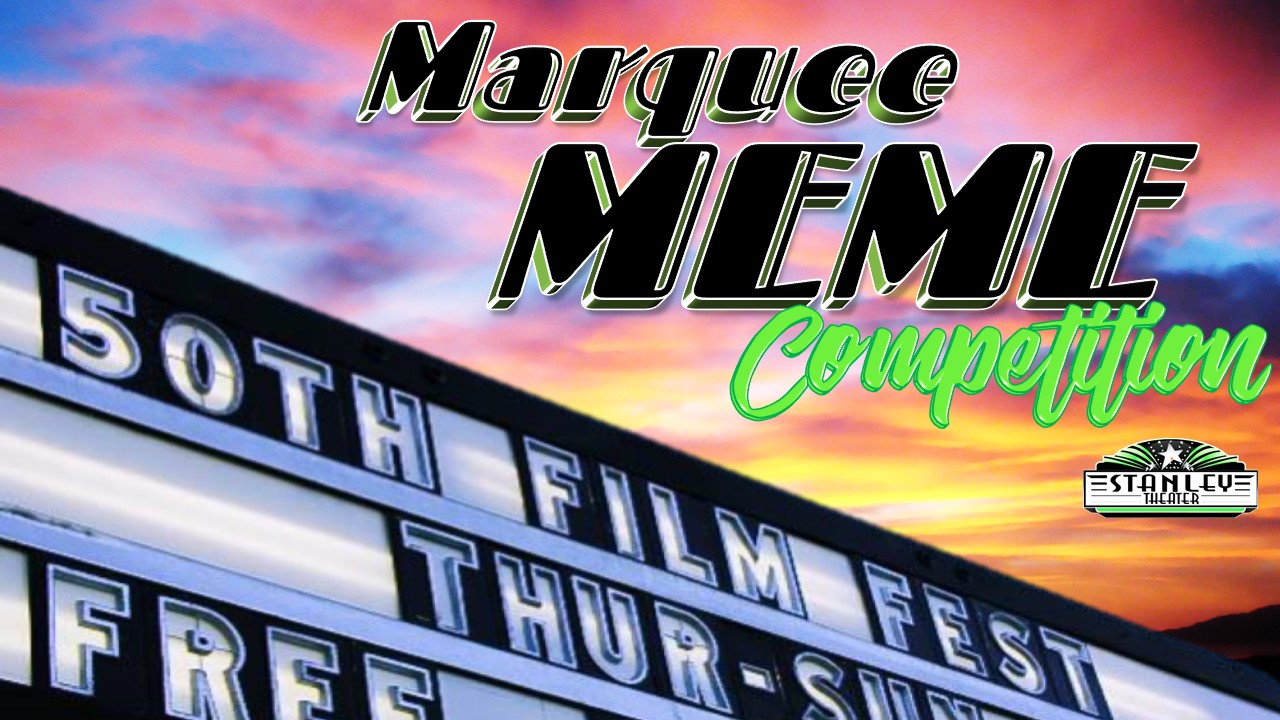 In these uncertain time, we all need a little uplift or something fun to distract us.  The Stanley Theater thought it would be a great tool to use the Marquee to get a message or three out!  So we created this competition:
Submit a MEME
To be Displayed on the South Side of the
Stanley Theater Marquee
Weekly until further notice

Requirements:
1.)  Positive, Fun, and Smart
2.)  Limit of 13 Characters Per Line
The winner each week will be announced by installation of the MEME on the Marquee, Picture Announcement on Facebook, Instagram and on this page.  After the announcement I will contact you for more information!